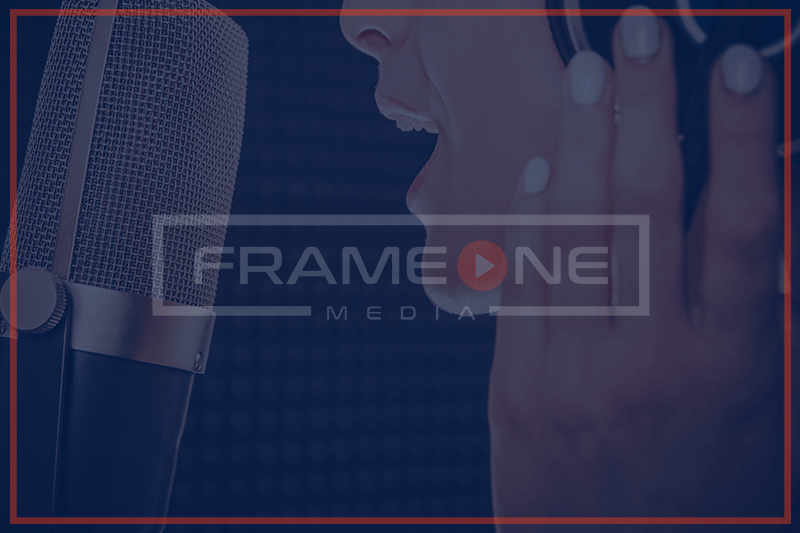 When you have a story to tell, you want people to focus on the message, not the sound quality. At Frame One Media, our audio production team makes sure your story takes center stage, no matter the format. From audiobooks and music recording to podcasts and voiceovers, we ensure top notch audio quality at every level.  
Podcast Production
Join millions in the podcast world…
A great podcast starts with the birth of a great idea. Our podcast production team works together with you to cultivate your idea and help it take root and grow. From developing the concept and determining your technical needs, all the way through post-production editing, we are with you every step of the way. Our audio production team relies on the industry's best software and studio equipment to deliver a polished, professional podcast. 
Music Recording
Frame One Media helps bring your music to the next level in our acoustic space designed for capturing your best performance. Whether you're creating a demo, recording a single, or creating a full-length album, our production team offers a full suite of music recording services to capture your best sound.  
Audiobook & Voiceover Production
Audiobook & Voiceovers Production
Voiceovers and audiobooks tell a story that relies entirely on sound to keep the listener engaged. They require the right setting, with the right pacing, and exceptional recording techniques. At Frame One Media, we specialize in elevating your sound so you can focus on telling the story you need to tell.