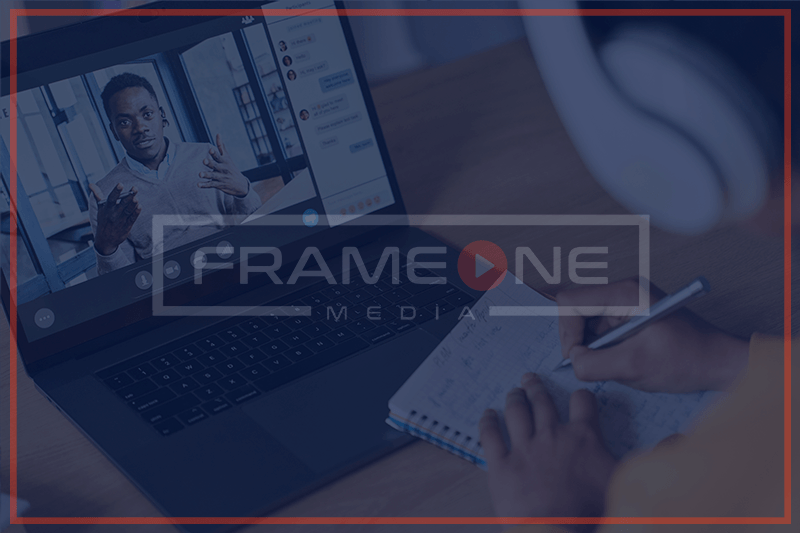 No lesson is too complex for the production team at Frame One Media. Whether creating supplemental educational materials, short how-to videos, or a full-length lecture series, we work with you to deliver your material in easily digestible, engaging, high-quality videos.
Edutainment (Entertaining Educational Videos)
"Edutainment" is just what it sounds like—a captivating and creative blend of educational material and entertainment that resonates with your audience in a way that makes them actually remember what you're trying to convey. We work closely with companies and educators to create training, orientation, and educational videos that are entertaining and memorable.
Why Use Educational Videos?
Whether used as a supplement to classroom instruction, the basis for an entire online course, or as corporate training materials, educational videos have been shown to be an effective, engaging tool. Videos allow students or employees to work at their own pace, and for many learners, videos are actually more effective at delivering material than a traditional textbook or lecture-based methods. And with the growth of online video platforms, like YouTube and Vimeo, more and more people are going online in search of instructional videos that will give them the knowledge they need.
What Type of Educational Videos Do We Create?
Learning is a process, and we approach education and tutorial video production with that in mind. Working closely with you, we design and create videos that will most effectively engage your learners to deliver material in a way that will best connect with their needs. We approach each educational video production with the goal of understanding who your learners are, what material you are delivering, and the ultimate goal of your videos.
With that in mind, the options are limitless when it comes to the type of educational videos we can create. Here are some of the most common educational and training videos we produce.
E-Learning Videos
As school instruction migrates into the digital world, e-Learning videos are becoming the backbone of education. These videos run the gamut from short instructional pieces that explain and break down one concept to entire, multi-part lectures. Educators rely on our e-Learning videos to supplement classroom instruction or create entire courses that can be hosted online.
Training Videos
Within this global economy, more and more companies have multiple locations sometimes hundreds of miles apart. Many employers rely on our training video production services to efficiently deliver on-boarding materials for new hires or company-wide training courses. These videos allow a business to grow its team while avoiding interruptions to their workflow that often come with training new hires or updating company policies.
Instructional Videos
Thanks to online video sharing platforms, like YouTube and Vimeo, it's easy to share short (or long) instructional videos with the world. Whatever you're hoping to share, we are here to provide the tools, expertise, and knowledge to advance your vision and your story.
Animated Educational Videos
In addition to our live-action videos, we also provide a full line of animated educational video production services. Often an effective method for delivering difficult concepts, animated educational videos are a fun and informative medium that help visual learners process new information.