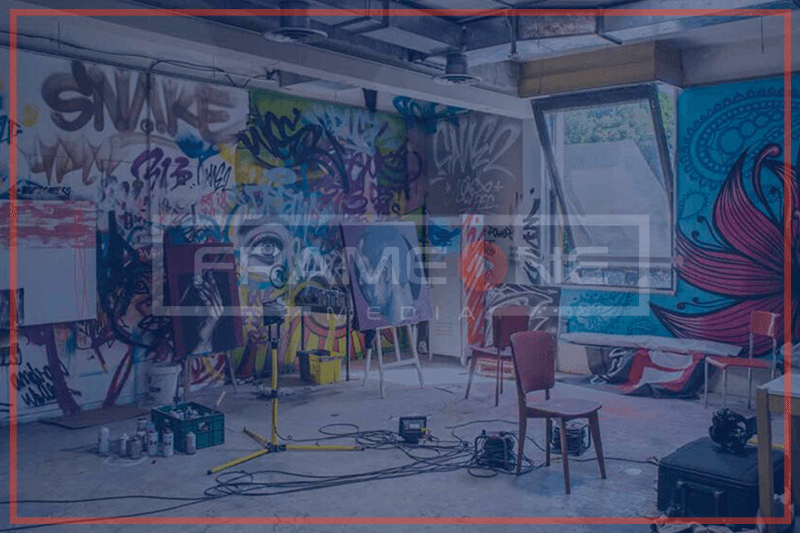 The talented minds at Frame One Media are well-versed in every stage of creative film production, from the inception of a great idea all the way through post-production editing. Our full-service production company specializes in delivering impactful stories, in a variety of formats, including film and documentaries, music videos, and even entertaining educational videos. As the trusted partner of musicians, screenwriters, and film directors, we are passionate about the vivid art of storytelling and helping our clients deliver engaging, evocative stories that matter.
Documentary and Docuseries Production
Designed to convey a deeper meaning about some aspect of existence, documentaries are some of the most powerful storytelling mediums around. Our documentary production team works closely with you to capture your narrative in an authentic film that will resonate with your audience. Whether your documentary or docuseries requires studio or on-location filming, our production team is uniquely equipped to help take your vision to the next level.
Music Videos Production
Music videos bring songs to life in a way no other medium can. The evocative marriage of music and story creates a memory in the viewer that has the power to define a generation. Frame One's music video production team collaborates with musicians to bring their vision to life, from the pre-production brainstorming process all the way through to finishing your polished masterpiece in post-production.
Edutainment (Entertaining Educational Videos)
"Edutainment" is just what it sounds like—a captivating and creative blend of educational material and entertainment that resonates with your audience in a way that makes them actually remember what you're trying to convey. We work closely with companies and educators to create training, orientation and educational videos that are entertaining and memorable.