You Need a Recruitment Strategy
Having Trouble Finding the Right Candidates to Hire? You Need a Recruitment Strategy.
Finding and retaining the right talent is difficult in today's competitive job market. The most effective recruiting strategy is different than it was a few years ago. Candidates want more from companies.
Today, businesses are spending a record amount of money on hiring and recruiting. The results have been less than desirable, despite how much money companies are spending to look for the right hire.  What works now? In a world where technology is at a hiring manager's fingertips, what recruiting strategies do companies need to attract the right talent?
Here are some tips and tricks to help you attract the best candidates when hiring.
Treat All Your Prospective Candidates Like You Would a Customer
Here's the thing. Candidates have tons of employment options right now, and just like customers, they are looking at every aspect of your brand when making career choices.  What does your company brand show potential candidates? More than 55% of candidates do not want to apply to a company if they read a bad review about it (https://cvviz.com/).
Just like customers, candidates are researching your company before they submit their resume and diving deeper before they come to their first interview.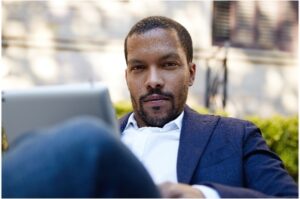 77% of job seekers consider a company's culture before applying for a job
Your online presence matters more than ever before. What does your online presence say about your company? "Recruiters that fall behind in using digital and social strategies are going to get left behind, not to mention put their employers at a huge disadvantage in the competition for talent," says Lori Sylvia, CEO of Rally Recruitment Marketing.
Stand Out in the Recruiting Crowd with Video
Think of your digital footprint as a giant billboard for candidates. Today, people are more likely to watch a video than read a webpage. You can introduce your company and your culture to candidates in a powerful way when you incorporate video into your hiring strategy. Streamline your messaging with targeted recruitment videos.
According to Glassdoor, 22% of respondents consider company culture and values is the primary reason for employee satisfaction. The senior leadership is the next factor–21%.
Recruitment Videos are a great way to target potential candidates
Recruitment videos give you the opportunity to present your company the way you want to be seen.  People want to work with people they like. Creating a compelling story about company culture and using interviews with current employees are great ways to attract quality candidates.
To summarize, in 2021 hiring the right candidates requires new techniques to acquire great talent. When creating your HR hiring strategy, you have to think outside-the-box, and in 2021 that means creating dynamic campaigns including video that highlight your business and your company culture.
Frame One Media is here to help you with all your recruitment videos. CONTACT US to get started.